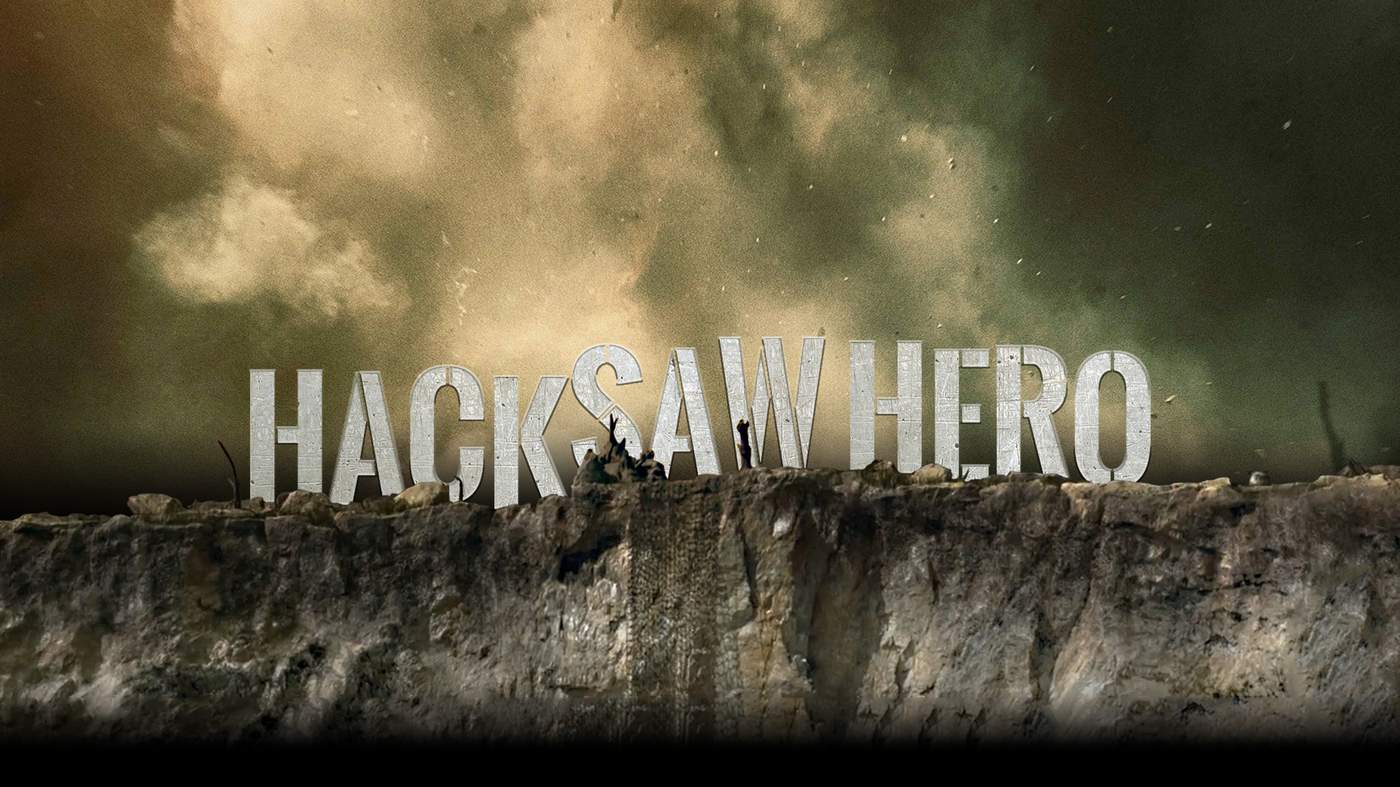 Hacksaw Ridge
and the
true story
of a "conscientious
cooperator"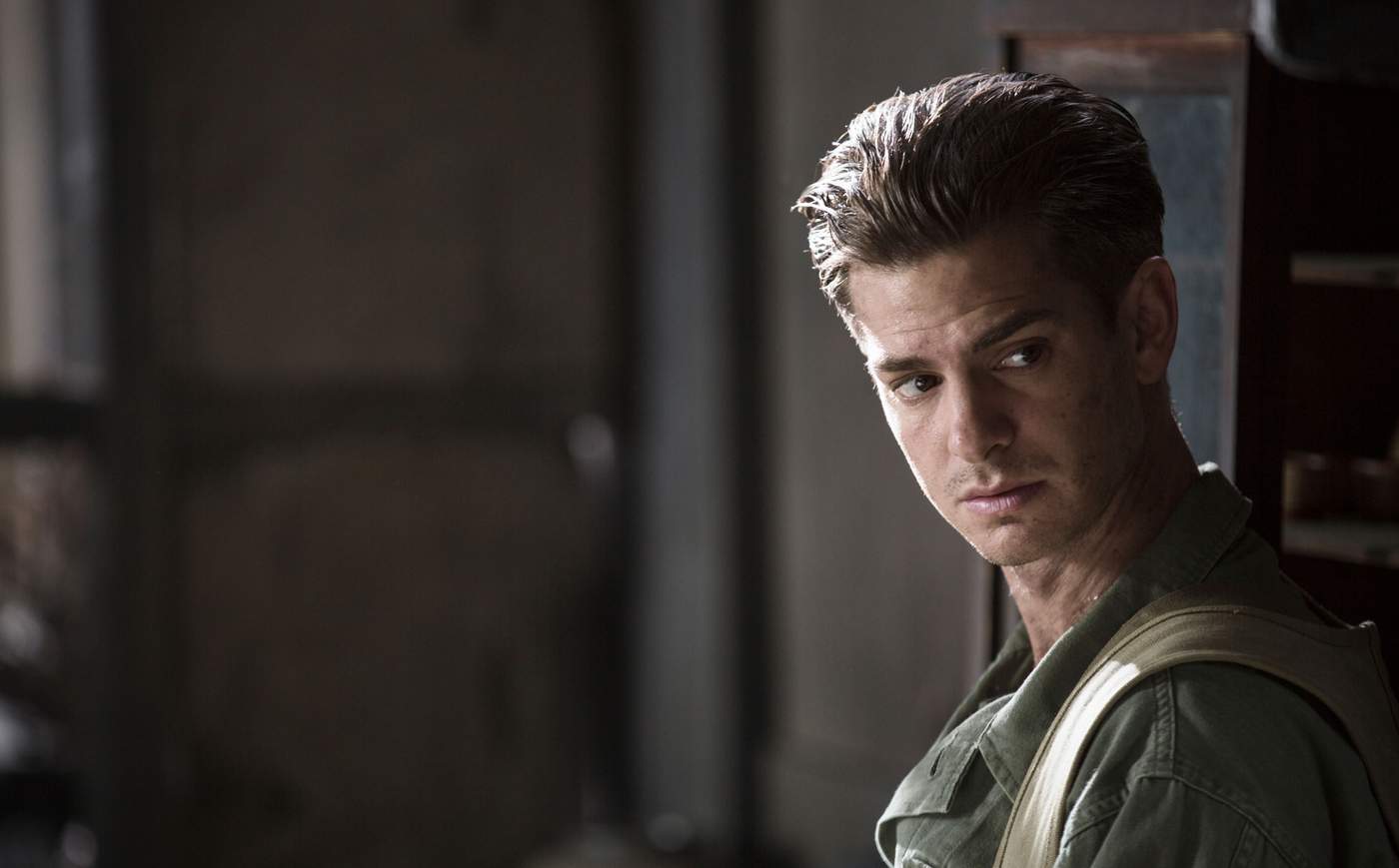 The name Desmond T Doss may not be familiar - even among Second World War buffs, his story is lesser known - but the subject of new film Hacksaw Ridge undoubtedly had a story worth telling.
The bare facts are these: on 1 April 1943, Doss, a skinny shipyard worker, vegetarian and devout Seventh-day Adventist, arrived at Camp Lee in his home state of Virginia and voluntarily enlisted in the United States Army. Doss's religious conviction made him an unlikely recruit. He refused to hold a weapon, much less engage in active fighting, and he would not participate in training or manoeuvres on Saturdays - the day his church keeps as the Sabbath. Yet these same beliefs were also what compelled Doss to join the war effort as a combat medic.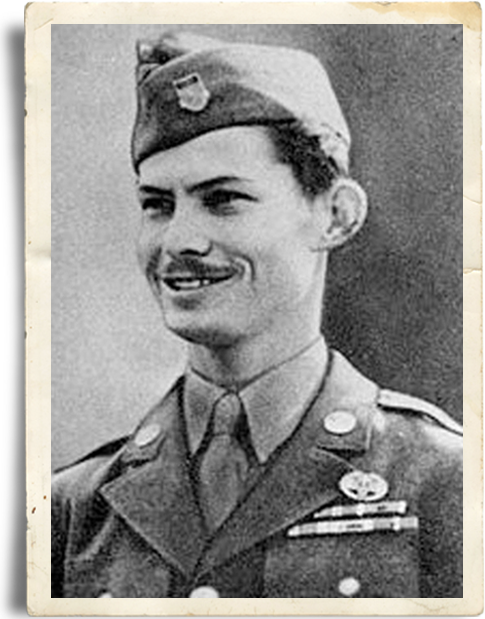 Given such extraordinary circumstances, the story of Doss's training, struggles with the military machine and eventual acceptance from his fellow soldiers, would have made for a compelling movie in itself. In the Mel Gibson directed Hacksaw Ridge, however, all this is only a first act.
As the war in the Pacific reached its deadliest phase in the spring of 1945, Doss and the rest of his unit were on the Japanese island of Okinawa, about to take part in the capture of the heavily fortified Maeda Escarpment, nicknamed Hacksaw Ridge due to the shape of its 400ft cliff edge. Amid fierce fighting and heavy bombardment (all captured with visceral power in the film), Doss's unit was ordered to retreat. However, Doss chose to stay behind, returning to the battlefield again and again to find wounded soldiers and bring them to safety.
The Maeda Escarpment that Doss and his unit scaled was
400
F

T High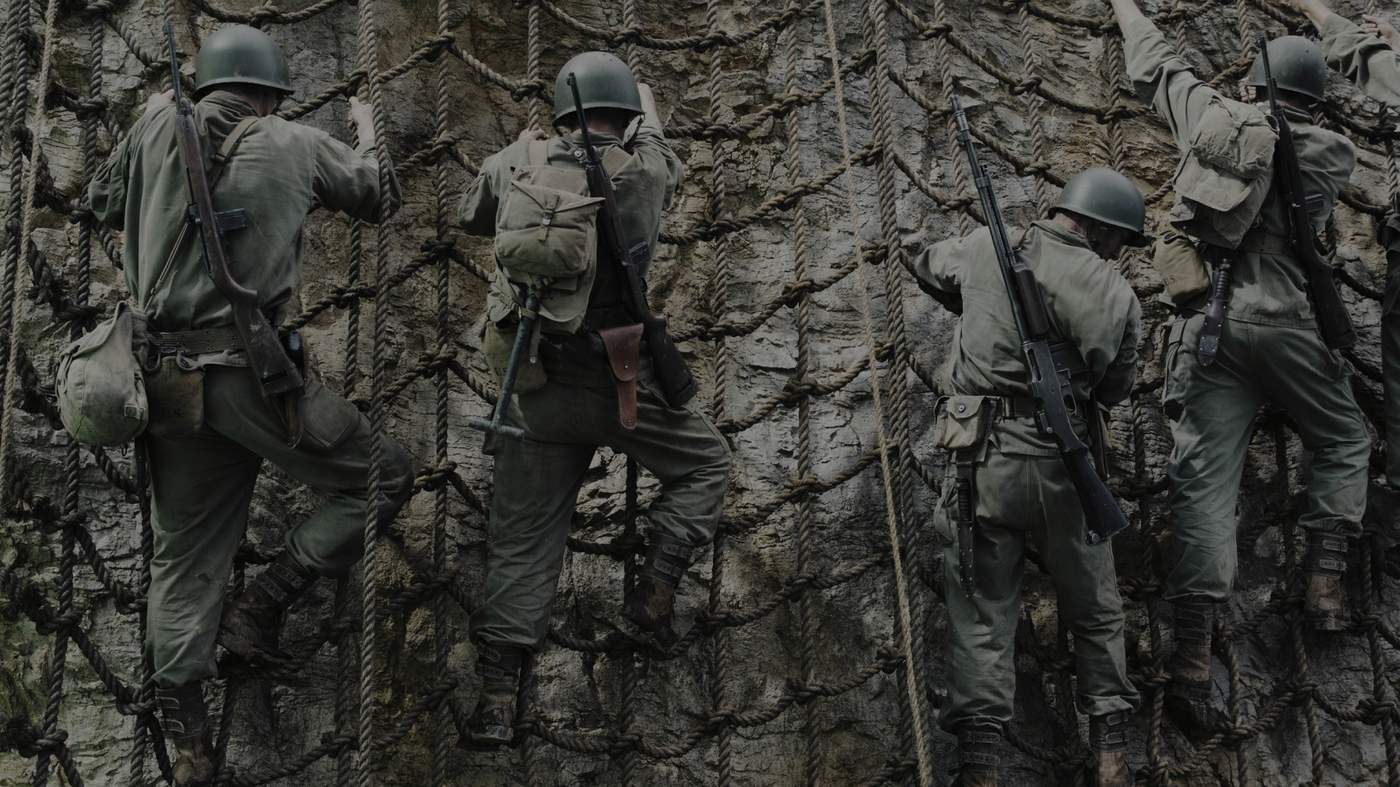 In October 1945, when Doss was awarded the Medal of Honor by President Harry Truman, the citation credited him with saving the lives of 75 men. Thus, Doss became the first non-combatant in US military history to receive such a commendation and one of only three since.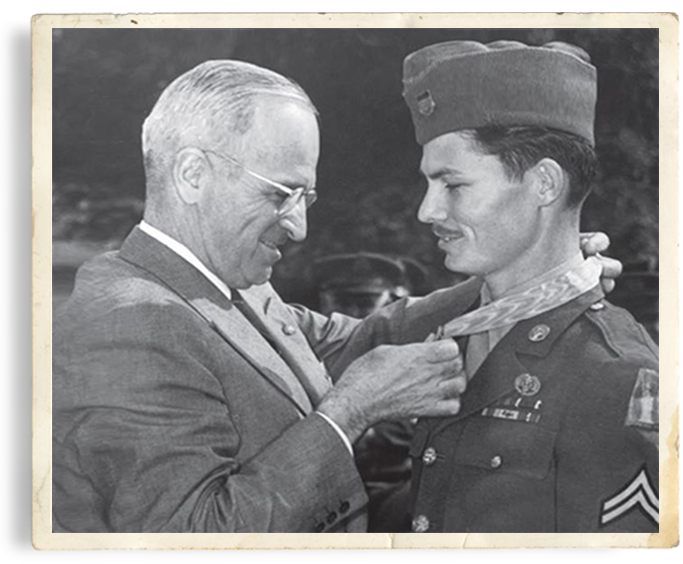 With a story so vivid - and true - why has the life of Desmond Doss taken so long to reach the screen? Partly the delay is down to Doss himself. As Bill Mechanic, producer of Hacksaw Ridge, explains: "Desmond never wanted to sell his life rights, he didn't want to popularise himself, feeling that would be a contradiction to who he was." This humility certainly wasn't based on a lack of interest from Hollywood, as Doss's only child, Desmond Jr, told People magazine. "I grew up in a house where there was an endless stream of people coming through the door wanting to make a movie, write a book, etc," he said. "The reason he declined is that none of them adhered to his one requirement: that it be accurate."
Doss returned to the battlefield again and again to bring wounded soldiers to safety
According to the accounts of both Second World War veterans and current military personnel, Hacksaw Ridge admirably meets this requirement for accuracy and in the end Doss did give permission. A few years before he passed away in 2006, he gave his blessing to documentary maker Terry Benedict, who set in motion the project which would eventually become a feature film.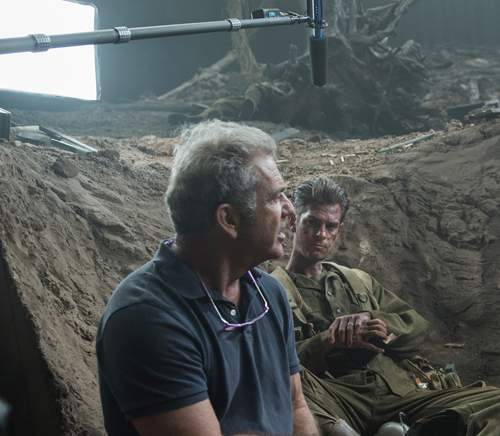 Can it ever be possible to oppose violence without perpetuating violence?
Yet Doss's years of relative obscurity have had a further, unexpected benefit. Though the Battle of Okinawa was fought more than 70 years ago, perhaps this story has never been as relevant as it is right now. With the devastating war in Syria in its sixth year, global powers are attempting a new kind of international intervention.
Can it ever be possible to oppose violence without perpetuating violence? Desmond Doss's model of "conscientious cooperation" – his phrase - provides one strikingly poignant answer.
scroll down

WHO'S
WHO
OF HACKSAW
RIDGE
DESMOND T DOSS
ANDREW GARFIELD
The US army's first 'conscientious cooperator' to receive the Medal of Honor was a committed Seventh-day Adventist who refused to hold a weapon, yet courageously saved the lives of 75 fellow soldiers.
DOROTHY SCHUTTE
TERESA PALMER
Dorothy was Desmond Doss's wife of 49 years. In the film they meet at a hospital, but in reality they met in church, as Dorothy only took up nursing some years after the war.
WILLIAM THOMAS DOSS
HUGO WEAVING
Desmond Doss's father was a carpenter and First World War veteran whose wartime experiences contributed to his struggles with alcoholism and post-traumatic stress disorder in later life.
BERTHA DOSS
RACHEL GRIFFITHS
Desmond Doss's mother was a homemaker in Lynchburg, Virginia, whose deep religious faith had a huge influence on the formation of her son's character.
CAPTAIN JACK GLOVER
SAM WORTHINGTON
Glover initially tried to get Doss transferred out of his unit, but changed his mind after the young medic saved his life on the Ridge. He called Doss "one of the bravest persons alive".
Sergeant March Howell
Vince Vaughn
Doss met the real Sergeant Howell during his training at Fort Jackson, and although they probably didn't fight together side-by-side on the Ridge, Howell did help recover Doss's lost Bible.  
scroll down

War on film:
Real stories
from WWII
In the decades since 1945, our interest in films about this period has never waned. The success and impact of Hacksaw Ridge and the other classic war films listed below proves both the continued relevance of the truth they contain and cinema's unrivalled power for storytelling. It is one thing to know what happened on the ridge that day, but it is quite another to see humanity's potential for courage embodied before our very eyes.
The Great Escape (1963)
The true story of Stalag Luft III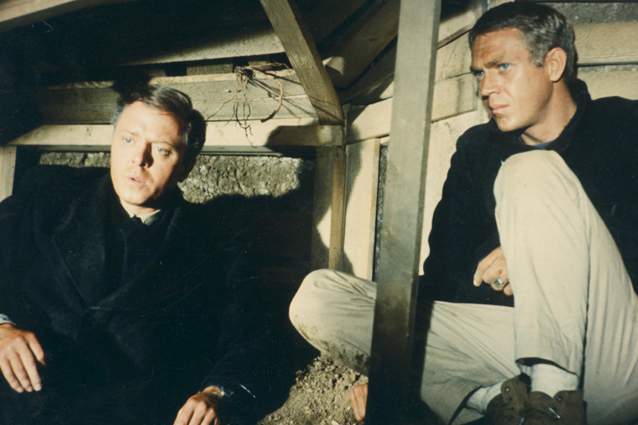 In 1950, Australian Second World War fighter pilot Paul Brickhill published a non-fiction, first-hand account of his experiences in a German PoW camp. The book was well-received, but it wasn't until the release of the 1963 film that the story of a daring escape from Stalag Luft III became lodged in the popular consciousness - complete with its own instantly hummable theme tune.
The Great Escape exaggerates the involvement of American PoWs and changes the nationalities of the three successful escapees - in real life they were Dutch (Bram van der Stok) and Norwegian (Jens Müller & Per Bergsland) - but other aspects of production ensured authenticity. Several cast and crew members served in the military including Steve McQueen, Richard Attenborough and Charles Bronson. Former RAF wireless-operator Donald Pleasence even spent a year in the German PoW camp Stalag Luft I after his plane was shot down over northern France.
Saving Private Ryan (1998)
The true story of the 'Sole Survivors'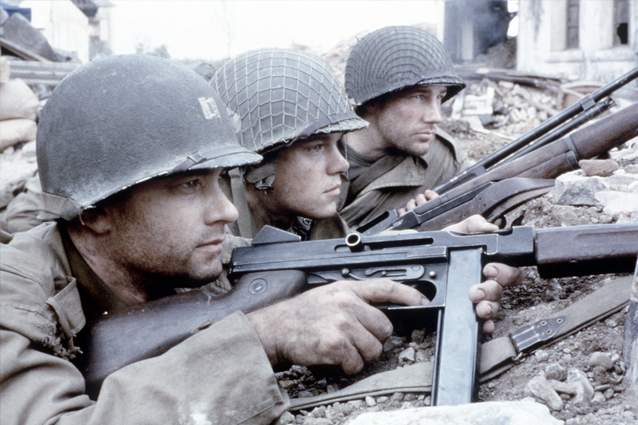 Like Hacksaw Ridge, Stephen Spielberg's multiple Oscar-winning Second World War film was praised for the verisimilitude of its battle scenes, but there is also another significant truth at its heart. In the film, a squad led by United States Army Rangers Captain John H Miller (Tom Hanks) searches for a paratrooper on the direct orders of the US War Department. Having received word that three of the four sons of Margaret Ryan of Paton, Iowa, have been killed in action, General George Marshall orders that the last surviving brother, Private James Ryan (Matt Damon), be found and returned to his mother.
While the Ryan family is a fictional invention of screenwriter Robert Rodat, the Saving Private Ryan story was based on several real-life sibling soldiers whose families made huge sacrifices "upon the altar of freedom", as Abraham Lincoln famously put it.
Around 13 November 1942, all five of the Sullivan brothers died when the USS Juneau (CL-52), on which they had served, was sunk by a Japanese torpedo. Two years later, four brothers of the Borgstrom family from Utah were killed in action in separate incidents over a six-month period. Their parents successfully petitioned for Boyd Borgstrom, the last-surviving serving brother, to be discharged by special order of the Marine Corps' commandant.
It is the story of Sergeant Frederick 'Fritz' Niland, however, which most resembles that of Private Ryan. In the immediate aftermath of D-Day, Fritz was shipped back to the US to serve out the remainder of the war in safety, after all three of his brothers were presumed to have died in action. In fact, it later emerged that the eldest Niland brother, Edward, had been taken prisoner by the Japanese and survived until 1984, outliving Fritz by a few months.
In 1948 the 'Sole Survivor Policy' became official as DoD Directive 1315.15, designed to protect individuals from combat duty if they have already lost family members in military service.
Max (2002)
The true story of Hitler's thwarted artistic ambition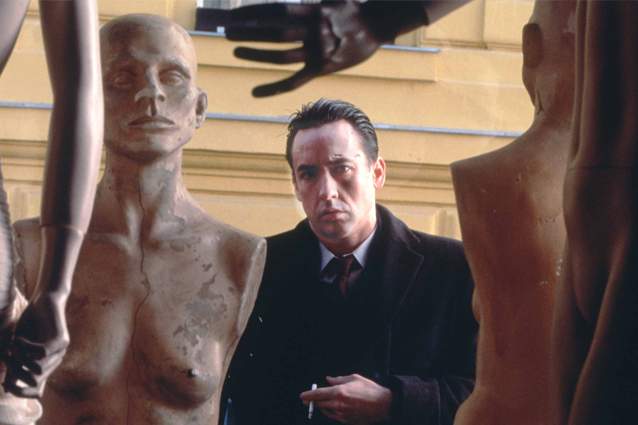 It's true that Adolf Hitler had hoped to become a professional painter in his youth, as depicted in this thought-provoking counter-history set in Munich, immediately following the First World War. In his autobiography-cum-political-manifesto Mein Kampf, Hitler records how he applied twice to the Academy of Fine Arts in Vienna, but was rejected both times. A number of authenticated paintings by the Nazi dictator still exist today, either in private hands or kept from public view in the basement of Washington, DC's Army Center of Military History.
What's not true is that Hitler forged a friendship with a Jewish art dealer named Max Rothman, as played by John Cusack in the film. The fictional Rothman character instead allows the movie to examine the persuasive aesthetic power of Nazism and the banal origins of the evil which eventually led to the Holocaust. Could the greatest horror of the 20th century have been averted if only a young man named Adolf was a bit more talented with a paintbrush?
A League Of Their Own (1992)
The true story of the All-American Girls
Tom Hanks, Geena Davies and Madonna starred in this girl power-pitching tale of how women stepped in to save America's beloved ball game while the menfolk were away at war. In the film, the teammates of The Rockford Peaches learn the lessons of sisterhood, all while sporting uncomfortable uniforms and facing off fearsome opponents.
The details of this plot were fictional, but The All-American Girls Professional Baseball League (AAGPBL) was a real organisation set up in 1943 by chewing gum magnate Philip K Wrigley. The Rockford Peaches were also a real team, who won four championships between 1943 and 1954, when the league was disbanded. As in the film, the players were given makeovers, required to attend charm school classes and expected to wear lipstick at all times, in accordance with the league's rules of conduct.
The film was an instant hit that not only ignited interest in the role woman played in the US's war effort, but became an unofficial mascot piece for the real AAGPBL. In 2012, the film's 20th-anniversary year, 47 former players reunited to watch a screening and celebrate their own time in the league. The event included a trip to the National Baseball Hall of Fame in New York, in a moving echo of the film's final scene.
Downfall (2004)
The true story of the Third Reich's last days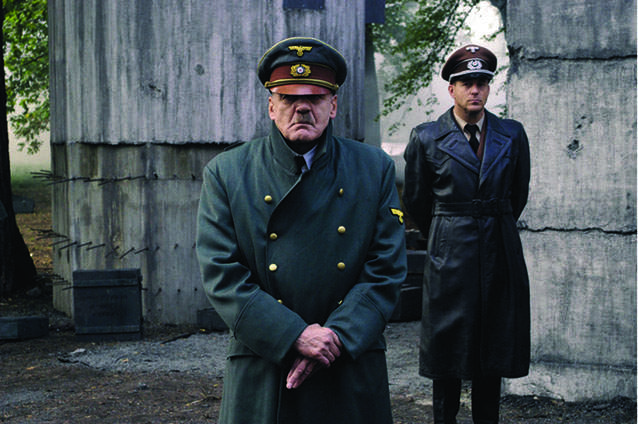 The facts of the Third Reich's demise are a matter of much-studied historical record, but it was this astonishing, Oscar-nominated film by director Oliver Hirschbiegel that revealed what it would have actually felt like to be there, in the 'Führerbunker', in those fraught final days.
Upon the film's release, critical controversy over the ethics of portraying Hilter's human side soon subsided, leaving only consensus over the story's historical importance. The authoritative German-language script drew on several sources, including the first-person accounts of Hitler's youngest secretary Traudl Junge and the Nuremberg testimony of Nazi Minister Albert Speer, both of whom were present in the bunker.
Bruno Ganz's mesmerising performance as Hitler stands out as particularly noteworthy. It was the result of many months of research, with particular focus on an 11-minute recording made of Hitler in conversation, which demonstrated his distinct Austrian dialect. The historian Ian Kershaw was among the film's many admirers, saying: "Of all the screen depictions of the Führer… this is the only one which to me is compelling. Part of this is the voice. Ganz has Hitler's voice to near perfection. It is chillingly authentic."
I Was Monty's Double (1958)
The true story of an am-dram war hero
It sounds like hijinks from an episode of Goodnight Sweetheart, but actor M E Clifton James really did spend the last years of the war serving as a decoy for senior British Army officer General Montgomery and speaking loudly about made-up missions in the hope of misleading German spies.
After seeing action at the First World War Battle of the Somme, James took up acting and volunteered to serve as an entertainer when the Second World War broke out. He was instead posted to the rather less glamorous Royal Army Pay Corps in Leicester, until his resemblance to Montgomery was spotted by an officer involved in planning for D-Day.
In a further cinematic twist, it was the actor David Niven (star of A Matter of Life and Death, Around the World in 80 Days, and The Pink Panther) who recruited James. Niven was then serving as a lieutenant-colonel in the film unit and anecdotes about a first meeting with James was included in one of the Hollywood star's biographies. In order to prepare for the greatest role of his career, James had to give up drinking and smoking (the real Monty did neither) and wear a prosthetic middle finger on his right hand, as he'd lost his own during the First World War. As depicted in the film, James was then sent to Gibraltar, a hot bed of spies at the time, to pose as Montgomery.
Despite James's heroic involvement in the successful Operation Copperhead, the top secret nature of his mission meant he saw out the war in obscurity, and after being demobbed in 1945 was unable to find work. It was only with the well-regarded 1958 film version that James belatedly received some sort of recognition. He played both himself and Montgomery alongside John Mills and Cecil Parker as the British intelligence officers charged with leading the operation.
What is a
conscientious
objector?
Cowards, shirkers, traitors: conscientious objectors (COs) were given many names by those who found it hard to believe that any man could not want to fight for his country if he were fit and able. Yet, with conscription came the right to refuse to perform military service "on the grounds of freedom of thought, conscience, or religion" – and those who applied these rules gained CO status.
Desmond Doss: CO or no CO?
Although Desmond Doss was labelled a CO, he never considered himself one. "I was not a conscientious objector, I was a conscientious cooperator," he proudly said. After all, he never refused military service - he enlisted, seeing it as his patriotic duty. However, as a Seventh-day Adventist, he refused to bear arms; he instead became a medic, believing it to be the only way he could adhere to the Sixth Commandment (Thou shalt not kill) as well as the Fourth Commandment, to honour the Sabbath. He felt he could serve as a medic seven days a week because, "Christ healed on the Sabbath."
A British hero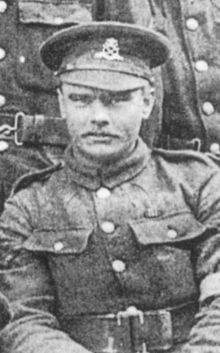 The British Army had its own equivalent of Doss in William Coltman. The First World War stretcher bearer received the Victoria Cross for his gallantry without even firing a shot, after his Christian beliefs prevented him from taking up arms.
No obstacle to bravery
Following his bravery for the US Army in the Vietnam War, Thomas William Bennett joined Doss by becoming the second CO to be awarded the Medal of Honor. Deeply patriotic, but opposed to killing on religious grounds, he opted to enlist as a CO who was willing to serve. After repeatedly putting himself in harm's way to tend to the wounded as a field medic, he had his bravery recognised posthumously.
Fighting for what he believed
Perhaps the most famous CO from the war in Vietnam, however, is Muhammad Ali, who refused to serve, having become eligible for conscription at the time. "War is against the teachings of the Qur'an," he said, publicly considering himself an objector. "I'm not trying to dodge the draft. We are not supposed to take part in no wars unless declared by Allah or The Messenger." [sic]
Risking imprisonment by objecting, the boxer, who died last year, added: "It has been said that I have two alternatives, either go to jail or go to the army. But I would like to say there is another alternative. And that alternative is justice."
Do you believe that armed conflict can be resolved without violence?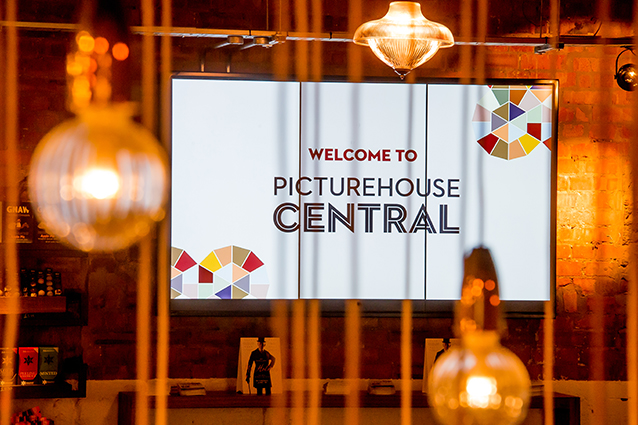 Win an annual membership for Picturehouse Central
We've teamed up with Picturehouse Central to offer readers the chance to win one of five annual memberships. Member benefits include:
Four free tickets* that can be used across all Picturehouse cinemas
Up to £3 off tickets at Picturehouse Central
Up to £2 off tickets at all other Picturehouse cinemas
Priority booking for selected films and events
No booking fees
10 per cent off food and drink at all Picturehouse cinemas
What's more you'll also receive invitations to exclusive free members' previews and access to the Picturehouse Central Members' Bar and Roof Terrace.